New Bill Payment Options Now Available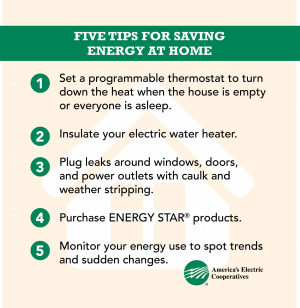 We are now offering several new options to pay your electric bill.  We have contracted with National Information Solutions Cooperative to provide a new pay by phone and two ways to pay your bill online. 
The phone payment option is available 24/7 and can be used by calling 1-844-206-7873.  By having your current bill handy you will have all the information needed to pay your bill via the automated phone system. 
You can also pay your bill via our customized SmartHub website or via the Pay Now website.  The Pay Now website is a very limited site that allows you just to pay your bill.  By setting up an account on the SmartHub website you can pay your bill, turn in your meter readings, and see your billing, payment, and usage history among other things.
All of the new options are established with security in mind which is one of the main reasons we selected National Information Solutions Cooperative to be our partner.  All transactions are encrypted and take place on their secure servers.  They are a cooperative that works with hundreds of electric cooperatives around the state and country.  In order to provide this payment option, a per transaction convenience fee of $3.95 per payment will be charged up to a limit of $500 per transaction.  Multiple electric accounts can be paid on one transaction up to the $500 limit. 
 Click the Payment of Bills link to learn more and get started.